F3 |
Depression und geistige Behinderung: Motivational Interviewing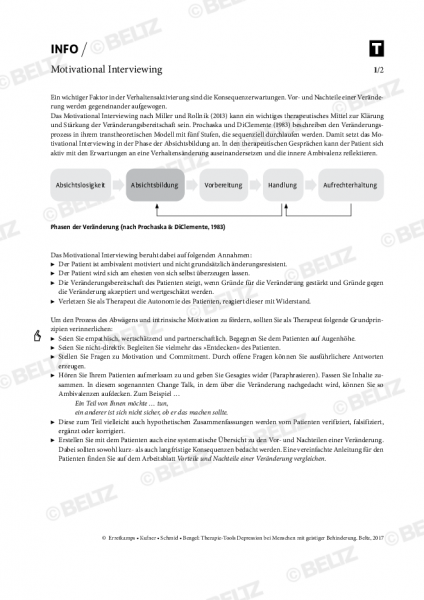 Beschreibung
Diese Anleitung für Therapeutinnen führt in die Gesprächstechnik des Motivational Interviewing zur Förderung der intrinsischen Veränderungsmotivation ein.
Literatur: Prochaska, J. O. & DiClemente, C. C. (1986). Toward a comprehensive model of change. In W. R. Miller & N. Heather (Eds.), Treating addictive behaviors: Processes of change (pp. 3–27). New York, NY: Plenum Press.
Dieses Material ist Bestandteil von:
Für die Filterung wurden keine Ergebnisse gefunden!