F5
Essstörungen: Die fünf Phasen der Motivation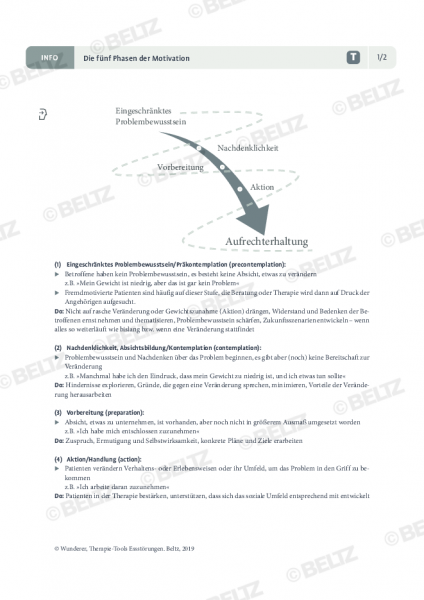 Beschreibung
Auf diesem Informationsblatt wird das transtheoretische Modell von Prochaska und DiClemente (1983 ) dargestellt, das verschiedene Stufen oder Phasen der Motivation unterscheidet und sich gut auf Essstörungen übertragen lässt.
Literatur: Prochaska, J.O. & DiClemente, C.C. (1983). Stages and processes of self-change of smoking: Toward an integrative model of change. Journal of Consulting and Clinical Psychology, 51 (3), 390–395.
Dieses Material ist Bestandteil von:
Für die Filterung wurden keine Ergebnisse gefunden!